Delta Protection Commission Meeting
May 19, 2022@4:00 pm

-

7:30 pm
The Commission meeting agenda (PDF) is available.
May 19, 2022 meeting minutes (PDF)
Administrative Agenda
1. Call to order and Flag Salute
2. Welcome & Roll Call
3. Public Comment – an opportunity for members of the public to address the Commission regarding items not on the Agenda
4. Report on Delta Stewardship Council activities – Chair Don Nottoli
5. Commissioner comments/announcements
Consent Agenda
6. Consider approval of the March 17, 2022 meeting minutes (PDF)
Regular Agenda
7. Receive Executive Director report – Erik Vink
Item 7: Executive Director report (PDF)
8. Receive Delta Protection Advisory Committee (DPAC) report and consider appointments to DPAC – Mariah Looney (DPAC Chair) and Erik Vink
a. Receive report on May 3, 2022 DPAC meeting
Item 8a: Staff report (PDF)
b. Consider appointments to Delta Protection Advisory Committee pursuant to Public Resources Code section 29753(a)
Item 8b: 2022 Applicants (PDF)
9. Receive presentation on 2022 Delta Leadership Program and class project – 2022 Delta Leadership Program participants
Item 9: Staff report (PDF)
Closed Session
10. Interview Commission Executive Director Candidates (closed session pursuant to Government Code Section 11126(a)(1))
11. Report from Closed Session
12. Adjourn
Do you have a change request or a Delta event to add to our events calendar? Please let us know – send an email to submit@delta.ca.gov or call 916-375-4800.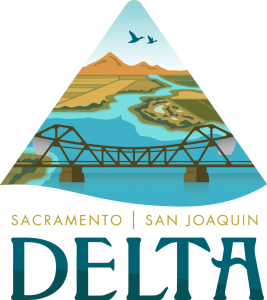 Learn more about events, places to go, and things to do in the Delta at VisitCADelta.com. Also sign up for the Delta Happenings weekly email to stay up-to-date with all the information you want, including community events and agency meeting information.