Wayne Thiebaud 100: Paintings, Prints & Drawings at the Crocker Art Museum
To celebrate the 100th birthday of Sacramento's most renowned artist, the Crocker Art Museum presents Wayne Thiebaud 100: Paintings, Prints, and Drawings. Best known for his tantalizing paintings of cakes and pies, Thiebaud has long been affiliated with Pop art, though his body of work is far more expansive. This exhibition represents the artist's achievements in all media, with pieces drawn from the Crocker's holdings and from the collection of the Thiebaud family—many of which, until now, have never been shown publicly.
The exhibit will close on January 3, 2021. Please check the museum's website for information admission prices and for the days and hours the museum is open. As Sacramento County has temporarily closed museums for public access as of 11/13/2020, please check the museum website for updates on reopening.
Do you have a change request or a Delta event to add to our events calendar? Please let us know – send an email to submit@delta.ca.gov or call 916-375-4800.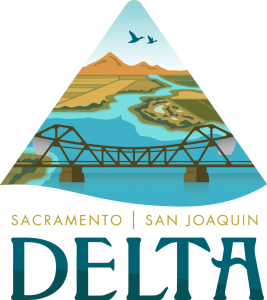 Learn more about events, places to go, and things to do in the Delta at VisitCADelta.com. Also sign up for the Delta Happenings weekly email to stay up-to-date with all the information you want, including community events and agency meeting information.