Job Opening: Administrative Analyst (Deadline: 10/13/23)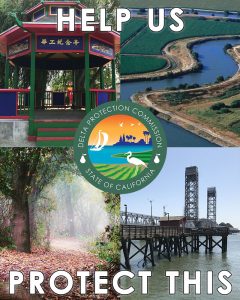 The Administrative Analyst (AGPA) provides a full range of complex analytical financial and administrative duties for the Delta Protection Commission. As the central point for the Commission, the Administrative Analyst also serves as the Commission Clerk for all Commission and Committee meetings and ensures that all meeting logistics are completed according to the Bagley-Keene Act.
This position is eligible for telework, and will be required to report to the office at least three days a week. The successful candidate must reside in California upon appointment.
The deadline to apply is Oct. 13.