Delta Community Design Workshop
The meeting will present ideas generated during the January 2020 workshop on physical improvements to Sacramento River Delta communities, followed by an introduction to the Delta Community Design website and survey. There will be a chance for questions and answers with the workshop facilitators.
Click here to join the Zoom meeting or call: (669) 900-6833
Meeting ID:
840 7166 7107
Contact Blake Roberts for more information: call (916) 375-4237 or email blake.roberts@delta.ca.gov.
Do you have a change request or a Delta event to add to our events calendar? Please let us know – send an email to submit@delta.ca.gov or call 916-375-4800.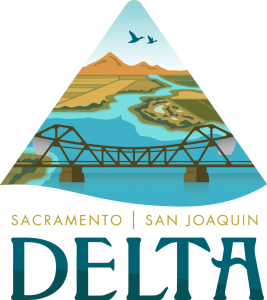 Learn more about events, places to go, and things to do in the Delta at VisitCADelta.com. Also sign up for the Delta Happenings weekly email to stay up-to-date with all the information you want, including community events and agency meeting information.