Great Delta Trail Technical Advisory Committee Meeting
December 4, 2019@1:00 pm

-

3:30 pm
Commission staff will convene the Great Delta Trail Technical and Stakeholder Advisory Committees to set the framework and help guide public outreach for the development of the Great Delta Trail Master Plan. The Technical Advisory Committee (TAC) includes members and staff of councils of government and local agencies; its primary purpose is to review the trail's planning, implementation, and funding proposals.
To view the agenda, see the TAC agenda (PDF).
The Stakeholder Advisory Committee (SAC) includes groups and individuals representing Delta agriculture, landowners, businesses, and recreational users (bicycling, walking, boating, horseback riding, and other relevant recreational activities); the SAC will advise staff on the trail's uses and impacts. The Great Delta Trail Stakeholder Advisory Committee Meeting will be hosted on Thursday, December 5, 2019, 6:00 PM to 7:30 PM at the Jean Harvie Community Center. Event details for the meeting can be found on the Great Delta Trail Stakeholder Advisory Committee event page.
Do you have a change request or a Delta event to add to our events calendar? Please let us know – send an email to submit@delta.ca.gov or call 916-375-4800.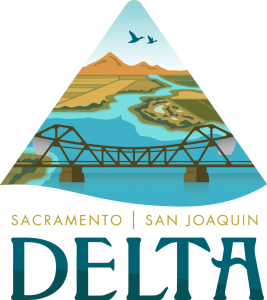 Learn more about events, places to go, and things to do in the Delta at VisitCADelta.com. Also sign up for the Delta Happenings weekly email to stay up-to-date with all the information you want, including community events and agency meeting information.