Yolo Bypass Flood System Tour – led by Marc Hoshovsky – CANCELED
May 9, 2020@8:00 am

-

2:00 pm
UPDATE: DUE TO CURRENT EVENTS OF COVID-19, THIS EVENT HAS BEEN CANCELED.
The Sacramento River historically experienced major floods, turning the Sacramento Valley into an inland sea of floodwaters. The City of Sacramento, and other cities and farms in the Sacramento Valley are protected from this flooding by the Yolo Bypass and other parts of an extensive flood control system. Join Marc Hoshovsky as he explores several key sites in the Yolo Basin to learn how this flood control system works. This tour will be visiting Fremont Weir, Sacramento Weir, floodway along lower Putah Creek, and south areas where the Yolo Bypass waters flow uncontrolled on the west side.
$100/person
For registration and details, visit the Yolo Basin Foundation Explorer Series.
Do you have a change request or a Delta event to add to our events calendar? Please let us know – send an email to submit@delta.ca.gov or call 916-375-4800.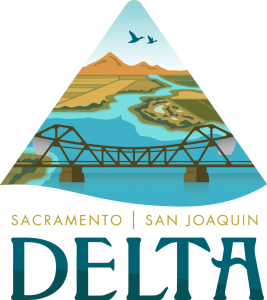 Learn more about events, places to go, and things to do in the Delta at VisitCADelta.com. Also sign up for the Delta Happenings weekly email to stay up-to-date with all the information you want, including community events and agency meeting information.