Community Emergency Response Team (CERT) Training- POSTPONED
UPDATE: DUE TO CURRENT EVENTS OF COVID-19, THIS EVENT HAS BEEN POSTPONED TO FALL 2O20. PLEASE CONTACT THE EVENT COORDINATOR FOR ADDITIONAL INFORMATION.
The Community Emergency Response Team (CERT) Program educates people about disaster preparedness for hazards that may impact their area. Learn what to do in a basic disaster through training. Response skills are taught through this course, such as fire safety, light search and rescue, team organization, and disaster medical operations. By becoming a CERT member, you can assist others in your neighborhood or workplace when emergency responders are not immediately available to help. Support emergency response agencies by taking an active role in emergency preparedness projects in your community.
To become a CERT Member, attendance at all classes is required. Classes are held May 2, 9, and 16.
Times and locations TBA
To sign-up and to receive more information, visit West Sacramento CERT.
Do you have a change request or a Delta event to add to our events calendar? Please let us know – send an email to submit@delta.ca.gov or call 916-375-4800.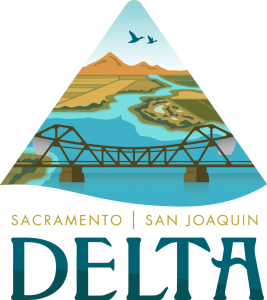 Learn more about events, places to go, and things to do in the Delta at VisitCADelta.com. Also sign up for the Delta Happenings weekly email to stay up-to-date with all the information you want, including community events and agency meeting information.