1 event,
The Delta Protection Commission is the entity responsible for preparing a management plan for the Sacramento-San Joaquin Delta National Heritage Area, which was created by Congress in 2019 (PDF). To advance that goal, the Commission created a 15-member volunteer NHA Management Plan Advisory Committee – read its charter (PDF) – to develop the plan. The NHA […]
1 event,
The Delta Protection Commission was created by the Delta Protection Act of 1992 (Act), codified in the Public Resources Code and most recently amended in November 2009. The Act declared that the Delta is a natural resource of statewide, national, and international significance, containing irreplaceable resources, and that it is the policy of the State to […]
1 event,
The Sacramento-San Joaquin Delta Conservancy is hosting Delta Waterway Cleanups on Sherman Island and the Brannan Island State Recreation Area. Click here to learn more, and to register.
Do you have a change request or a Delta event to add to our events calendar? Please let us know – send an email to submit@delta.ca.gov or call 916-375-4800.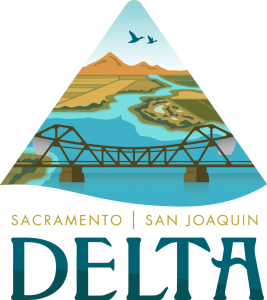 Learn more about events, places to go, and things to do in the Delta at VisitCADelta.com. Also sign up for the Delta Happenings weekly email to stay up-to-date with all the information you want, including community events and agency meeting information.