Committee Approves Goals for National Heritage Area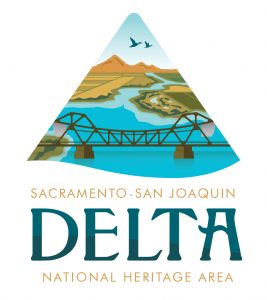 WEST SACRAMENTO, Calif. (June 9, 2023) – A key committee adopted five goals last week for the Sacramento-San Joaquin Delta National Heritage Area.
"We are excited to make progress on the NHA management plan, but the real significance of this step is that the goals describe our vision of the future of the Delta," said Blake Roberts, the Delta Protection Commission program manager overseeing development of the National Heritage Area.
The Delta National Heritage Area is the first – and so far only – NHA in California, a distinction that underscores the region's historical and cultural value in a state better known nationally for its coastal cities and resources. National Heritage Areas are designated by Congress as places where natural, cultural, historic, and recreation resources combine to form a cohesive, nationally important landscape.
Congress created the Delta NHA in 2019 and designated the state Delta Protection Commission as the NHA's local coordinating entity. It is responsible for developing a management plan, coordinating projects and programs and providing funding and support to other entities implementing heritage programs.
So far, the NHA's Management Plan Advisory Committee has completed the mission statement, vision statement and goals for the NHA.
Its next steps are to develop the objectives and strategies for two sections of the plan: resource stewardship, and heritage development and tourism. It also will be reviewing draft sections of the plan, including the interpretive plan and resource inventory.
The goals approved on June 1 by the Commission's National Heritage Area Management Plan Advisory Committee are:
Goal 1: Guided by interpretation, and through institutional leadership and community projects, promote and instill an evolving understanding and appreciation of the historical and ongoing changes in the Delta's land, water, wildlife, and communities.
Goal 2: Steward the heritage and culture of the Sacramento-San Joaquin Delta, by identifying, preserving, conserving, and enhancing the unique identity, resources, and living traditions of the Sacramento-San Joaquin Delta.
Goal 3: Support sustainable tourism and economic development by encouraging responsible use of, and visitation to, the Delta's unique resources and communities.
Goal 4: Connect and support collaboration among governmental and non-governmental partners, businesses, and residents to establish a brand that readily identifies the Delta NHA and increases public awareness.
Goal 5: Seek, establish, and maintain collaborative partnerships, effective governance principles, and sustainable business practices to manage the coordinating entity and the NHA.