Delta Protection Advisory Committee
August 1, 2023@5:30 pm

-

7:30 pm
The Delta Protection Advisory Committee (DPAC) provides recommendations to the Delta Protection Commission on diverse interests within the Delta, including the Delta's ecosystem, water supply, socioeconomic sustainability, recreation, agriculture, flood control, environment, water resources, utility infrastructure, and other Delta issues. This fifteen-member committee is appointed by the Commission and meets regularly; members serve three-year terms and may be re-appointed. Meetings are open to the public and everyone's input is welcome. The Committee was created by the Delta Protection Act, Public Resources Code Section 29753(a). This is its Charter (PDF).
The agenda is posted below, and here is a PDF version.
PUBLIC NOTICE AND MEETING AGENDA
Delta Protection Advisory Committee (DPAC)
Tuesday, August 1, 2023 – 5:30 p.m.
Heringer Estates Winery
37375 Neatherlands Road
Clarksburg, CA
1. Call to Order/Flag Salute/Welcome – Anna Swenson, DPAC Chair
2. Public Comment – An opportunity for members of the public to address the Committee regarding
items not on the agenda
3. Approve April and June Meeting Notes – The Committee – April Notes (PDF) and June Notes (PDF)
4. County Abandoned vessel programs – The Committee
5. Harmful algal blooms – The Committee
6. Invasive plant control presentation – Edward Hard, Boating and Waterways – Presentation (PDF)
7. Discussion of Levee Funding – Bruce Blodgett
8. Receive update on Delta Protection Commission activities – Bruce Blodgett
9. Adding a Delta Tribal and additional delta business representative – Bruce Blodgett
10. Member Announcements and Next Meeting
11. Adjourn
Do you have a change request or a Delta event to add to our events calendar? Please let us know – send an email to submit@delta.ca.gov or call 916-375-4800.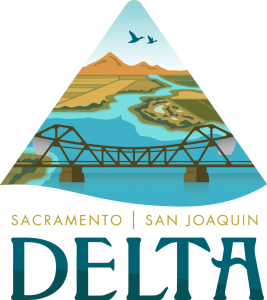 Learn more about events, places to go, and things to do in the Delta at VisitCADelta.com. Also sign up for the Delta Happenings weekly email to stay up-to-date with all the information you want, including community events and agency meeting information.