Welcome to the Delta Protection Commission
The Delta Protection Commission is committed to the protection and health of the Sacramento-San Joaquin Delta in California. We protect, maintain, enhance and enrich the overall quality of the Delta environment and economy. We do this with a focus on agriculture, heritage, recreation, and natural resources while remaining mindful of the importance of the Delta to all Californians. Valuing the needs of the Delta as well as the needs of the State is fundamental to achieving the Commission's vision: an ideal synthesis of cultural, ecological, and agricultural values in a sustainable, healthy, and celebrated way of life.
---
Commission Meeting Calendar
Thursday, September 17, 2020
4:00 PM
Remote Meeting Only; No Physical Meeting Location
The Commission meeting Agenda (PDF) and associated documents are available.
View upcoming and past Commission meetings, including agendas, associated documents, meeting minutes, and audio archives.
---
What's New
See our updates below, browse our events calendar, and sign up for Delta Happenings to stay up-to-date with all the information you want, including community events and Delta agency meeting information.
NHA Management Plan Advisory Committee – Accepting Applications
The Commission is looking to appoint 15 members that have an interest in Delta and Carquinez Strait heritage to the NHA Advisory Committee at its November 19, 2020 meeting. The expected term of the NHA Advisory Committee will be through successful approval of the Management Plan by the Secretary of the Interior (expected by June 2023).
Applications are due by 5:30 PM on Wednesday, October 28, 2020 and can be sent to submit@delta.ca.gov. See the NHA Committee page for the application, charter, and more information.
We're Hiring!
The Delta Protection Commission has an opportunity to work on land use policies in a critical part of the State and to initiate a major new program related to our designation as a National Heritage Area. We seek a diverse workforce. Applicants should apply if they have taken a Bay-Delta Program Manager I Exam (last held in Fall of 2019; no on-line options available) or they are civil service employees who have an appointment to Bay-Delta Program Manager I (or a known equivalent).
See the current Job Bulletin. Applications are due October 1, 2020 through CalCareers.
Delta Waterway Cleanup
The Delta Waterway Cleanup, part of California Coastal Cleanup Day, is Saturday, September 26, 2020. For safety reasons, there are no large, centrally organized cleanup sites this year. Instead, cleanups will be self-guided and close to home. Cleaning neighborhoods, local parks, and street gutters helps to protect our Delta waterways and our oceans as trash travels through storm drains, creeks, and rivers both locally and out to the coastline and beyond. Ready to make a difference? Visit our cleanup page for more information.
Commission Meeting Audio Now Online
Commission meeting audio from the September 17, 2020 Delta Protection Commission meeting is available online.
Summer 2020 Delta Voice
The Summer 2020 Delta Voice (PDF) is here! Learn about Delta bridge tender Demi Stewart, striped bass, and the Delta's billion-dollar agricultural bounty. We hope you also enjoy our hand-picked summer reading list!
2019 Annual Report
We are proud to announce the release of the 2019 Annual Report (PDF). It is our mission to support agriculture, recreation, cultural heritage, and natural resources in the Delta. We continue our dedication to that mission through the ongoing advancement of our Strategic Plan (Vision 2030) while being adaptable to emerging challenges and opportunities.
Sacramento-San Joaquin Delta National Heritage Area
On March 12, 2019, the John D. Dingell, Jr. Conservation, Management, and Recreation Act, a large public lands bill that includes the establishment of the Sacramento-San Joaquin Delta National Heritage Area (NHA), was signed into law. The Commission will be the local coordinating entity for the Delta NHA and has three years to prepare a management plan. See the Delta National Heritage Area webpage for more information.
Aquatic Weeds
The California State Parks Division of Boating and Waterways is issuing updates on their ongoing aquatic weed control programs. Delta residents and businesses are encouraged to sign up for their aquatic weed control updates to stay informed.
Sacramento-San Joaquin Delta Primary and Secondary Zones
Print Delta Map (PDF)
Twitter @CA_DPC
2 days ago
Cleaning your local park makes a difference in your community AND keeps trash out of waterways. Never underestimate the power of one person at a local level. You CAN make a difference this year! Register at https://t.co/dDvlSMZfnQ.

#DeltaWaterwayCleanup #DeltaLove https://t.co/YCtfXOroRz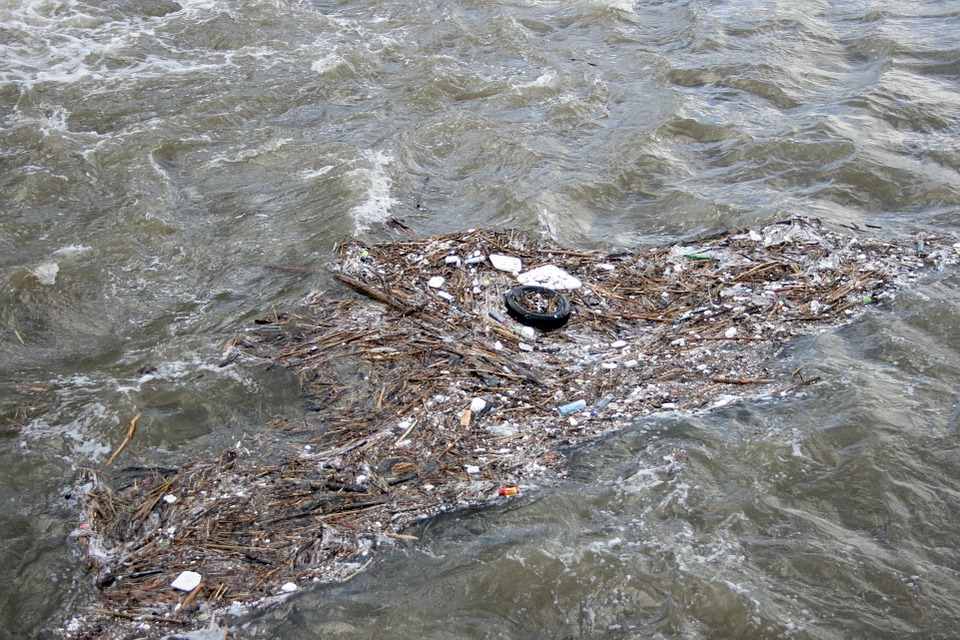 5 days ago
That's the spirit!! Be like Sara and take part in this year's #DeltaWaterwayCleanup! If you want to clean up near your home and would like some supplies, we've got you covered! Let us know how you will be making a difference at https://t.co/dDvlSMZfnQ https://t.co/aFbcgoOZBh