Welcome to the Delta Protection Commission
The Delta Protection Commission is committed to the protection and health of the Sacramento-San Joaquin Delta in California. We protect, maintain, enhance and enrich the overall quality of the Delta environment and economy. We do this with a focus on agriculture, heritage, recreation, and natural resources while remaining mindful of the importance of the Delta to all Californians. Valuing the needs of the Delta as well as the needs of the State is fundamental to achieving the Commission's vision: an ideal synthesis of cultural, ecological, and agricultural values in a sustainable, healthy, and celebrated way of life.
---
Commission Meeting Calendar
Thursday, May 18, 2023
5:00 PM
The meeting notice will be available 10 days before the meeting date. View upcoming and past Commission meetings, including agendas, associated documents, meeting minutes, and audio archives.
Commission Meeting Recordings
The July 21, 2022 meeting recording is available online. Past Commission meeting videos are available on our YouTube channel.
---
What's New
See our updates below, browse our events calendar, and sign up for Delta Happenings to stay up-to-date with all the information you want, including community events and Delta agency meeting information.
We have moved! Update your address book with our new suite number.
The Commission has moved our office to a new suite within the same building in West Sacramento. Our office is still located at 2101 Stone Blvd, West Sacramento, CA 95691. We are now located in suite number 200 (previously suite 240). Please update our address in your contact list.
Reflecting on Don Nottoli's Legacy as a Commission Member and Welcoming New Chair Diane Burgis
On Thursday, November 17, Commission Chair and Sacramento County Supervisor Don Nottoli attended his last meeting as a member of the Commission. Chair Nottoli has served on the Sacramento County Board of Supervisors and Commission since 1994. After a long and distinguished career, he decided not to run for reelection this year.
He has been instrumental in protecting the Delta as a unique place and advocating on behalf of the Delta's communities. His last Commission meeting ended with a standing ovation in his honor, as well as a round of comments from his fellow Commission members highlighting the legacy he is leaving behind.
Please join us as we thank Chair Nottoli for his service to the Delta and welcome our incoming Chair – Contra Costa County Supervisor Diane Burgis.
Delta Protection Commission Announces New Executive Director
Bruce Blodgett to take helm of state agency August 8
Bruce Blodgett of Elk Grove has been hired as Executive Director, effective August 8, 2022. He replaces Erik Vink, who is retiring effective early August.
Blodgett has served as Executive Director of San Joaquin Farm Bureau since 2005. In that position, he managed the organization's efforts to represent San Joaquin County agriculturalists and reported to a 53-member board of directors. "I'm excited for the opportunity to represent the people who live, work and recreate in the Delta region, from our farmers to our boaters," Blodgett said. "As the meeting place of our state's two great rivers and one of the oldest and most productive agricultural regions in California, the Delta is a special place and a region that faces many challenges from the state's water management efforts."
Sacramento County Supervisor Don Nottoli, who currently serves as Chairman of the Commission, said "The people of the Delta region live in one of the most special places in the country, a place that the U.S. Congress has recognized as nationally-significant when it designated the Delta as a National Heritage Area in 2019. We look forward to Bruce's leadership and efforts in continuing to carry out the important work of the Commission."
Delta Flood Ready Website
We are excited to announce the brand new www.DeltaFloodReady.com website! Created with Delta residents and businesses in mind, we have compiled many resources to help you be flood ready.
Also, visit our Facebook, Twitter, and Instagram pages for helpful information and tips by searching for the hashtag #CADeltaFloodReady. Make sure to share so we can all stay safe together!
Great California Delta Trail Master Plan
Commission staff worked extensively with county parks planners, regional transportation officials, trails groups, and landowners to produce an Eastern Blueprint Report for Sacramento, Yolo, and San Joaquin Counties (2019) and a Western Blueprint for Contra Costa and Solano Counties (2010), laying the groundwork for the development and adoption by the Commission (January 2022) of the Great California Delta Trail Master Plan.
The plan provides a framework for the Commission to work in partnership with local trail planners, facilitating coordinated planning and implementation across jurisdictional boundaries.
For more information and to view the Master Plan plus the appendices, visit our Recreation and Tourism webpage.
2021 Annual Report
We are proud to announce the release of the 2021 Annual Report. It is our mission to support agriculture, recreation, cultural heritage, and natural resources in the Delta. We continue our dedication to that mission through the ongoing advancement of our Strategic Plan (Vision 2030) while being adaptable to emerging challenges and opportunities.
Economic Sustainability Plan (ESP) Recreation and Tourism Chapter Update
Initiated in 2019, the ESP Recreation and Tourism chapter update includes a review of recreation and tourism studies completed after 2012 and the results of five focus groups held between March and April 2020. The updated chapter includes best available current data, analysis of visitation, economic activity, and emerging recreation and tourism trends.
For more information and to view the full ESP, visit our Regional Economy webpage.
Sacramento-San Joaquin Delta National Heritage Area
On March 12, 2019, the John D. Dingell, Jr. Conservation, Management, and Recreation Act, a large public lands bill that includes the establishment of the Sacramento-San Joaquin Delta National Heritage Area (NHA), was signed into law. The Commission will be the local coordinating entity for the Delta NHA and has three years to prepare a management plan. See the Delta National Heritage Area webpage for more information.
Aquatic Weeds
The California State Parks Division of Boating and Waterways is issuing updates on their ongoing aquatic weed control programs. Delta residents and businesses are encouraged to sign up for their aquatic weed control updates to stay informed.
Sacramento-San Joaquin Delta Primary and Secondary Zones
Print Delta Map (PDF)
Twitter @CA_DPC
Did you know that March 21 is National and California Agriculture Day? Take this day to celebrate the history and importance of agriculture in the Delta. Find out more in this week's #DeltaHappenings: https://t.co/vKqhUO4tKR. https://t.co/7yg6ZsP8do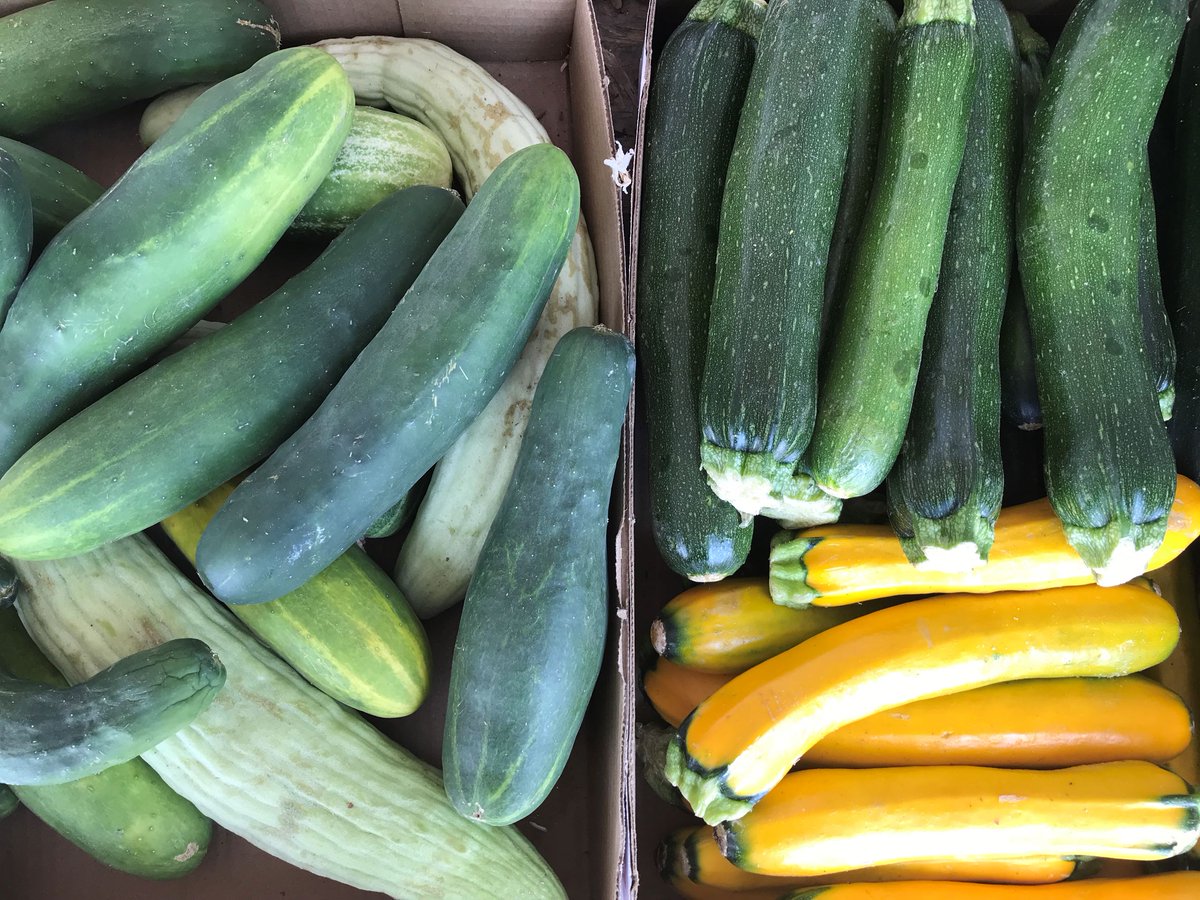 We are hiring! Join the Commission as an Information Officer and make a difference in the Delta.

The application deadline is Friday, March 24. Find out out more and apply at: https://t.co/lUgtFcm9Cm https://t.co/MeSR6kti0S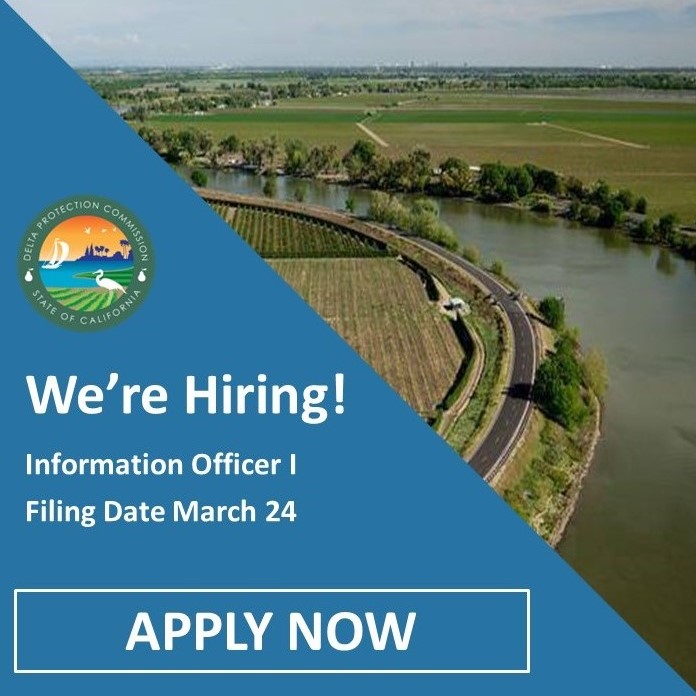 Today is the second day of the inaugural Sacramento-San Joaquin Delta Week! #SacDeltaWeek recognizes the Delta's importance to all Californians and celebrates the Delta's unique features. Comment below and tell us what YOU love most the about Delta. https://t.co/PX2Vwh6LFa