Welcome to the Delta Protection Commission
The Delta Protection Commission is committed to the protection and health of the Sacramento-San Joaquin Delta in California. We protect, maintain, enhance and enrich the overall quality of the Delta environment and economy. We do this with a focus on agriculture, heritage, recreation, and natural resources while remaining mindful of the importance of the Delta to all Californians. Valuing the needs of the Delta as well as the needs of the State is fundamental to achieving the Commission's vision: an ideal synthesis of cultural, ecological, and agricultural values in a sustainable, healthy, and celebrated way of life.
---
Commission Meeting Calendar
Thursday, January 21, 2021
Remote Meeting Only; No Physical Meeting Location
Information about participating by Zoom or telephone, and submitting public comments, will be available on our Remote Meetings page after January 12.
View upcoming and past Commission meetings, including agendas, associated documents, meeting minutes, and audio archives.
---
What's New
See our updates below, browse our events calendar, and sign up for Delta Happenings to stay up-to-date with all the information you want, including community events and Delta agency meeting information.
Commission Meeting Audio Now Online
Commission meeting audio from the November 19, 2020 Delta Protection Commission meeting is available online.
Recreation Chapter Update Draft (2020)
Initiated in 2019, the Recreation and Tourism section update includes a review of recreation and tourism studies completed after 2012 and the results of five focus groups on recreation held between March and April 2020. A draft of the updated chapter includes best available current data, analysis of visitation, economic activity, and emerging recreation and tourism trends. Commission staff will seek public input on this draft in the coming months.
Fall 2020 Delta Voice
The Fall 2020 Delta Voice (PDF) is here! Learn about preparing your property in case of a flood emergency, the history and present state of ferry transportation, adventures in windsurfing, and Delta heritage through oral history projects!
2019 Annual Report
We are proud to announce the release of the 2019 Annual Report (PDF). It is our mission to support agriculture, recreation, cultural heritage, and natural resources in the Delta. We continue our dedication to that mission through the ongoing advancement of our Strategic Plan (Vision 2030) while being adaptable to emerging challenges and opportunities.
Sacramento-San Joaquin Delta National Heritage Area
On March 12, 2019, the John D. Dingell, Jr. Conservation, Management, and Recreation Act, a large public lands bill that includes the establishment of the Sacramento-San Joaquin Delta National Heritage Area (NHA), was signed into law. The Commission will be the local coordinating entity for the Delta NHA and has three years to prepare a management plan. See the Delta National Heritage Area webpage for more information.
Aquatic Weeds
The California State Parks Division of Boating and Waterways is issuing updates on their ongoing aquatic weed control programs. Delta residents and businesses are encouraged to sign up for their aquatic weed control updates to stay informed.
Sacramento-San Joaquin Delta Primary and Secondary Zones
Print Delta Map (PDF)
Twitter @CA_DPC
2 weeks ago
Check out our monthly Delta Heritage Courier email - serving the Sacramento-San Joaquin Delta and Carquinez Strait with the latest resources, updates, and funding opportunities, along with links to panel sessions from the Delta Heritage Forum on Nov. 3! https://t.co/9GWnU0m0eg https://t.co/M2K9RXLc7P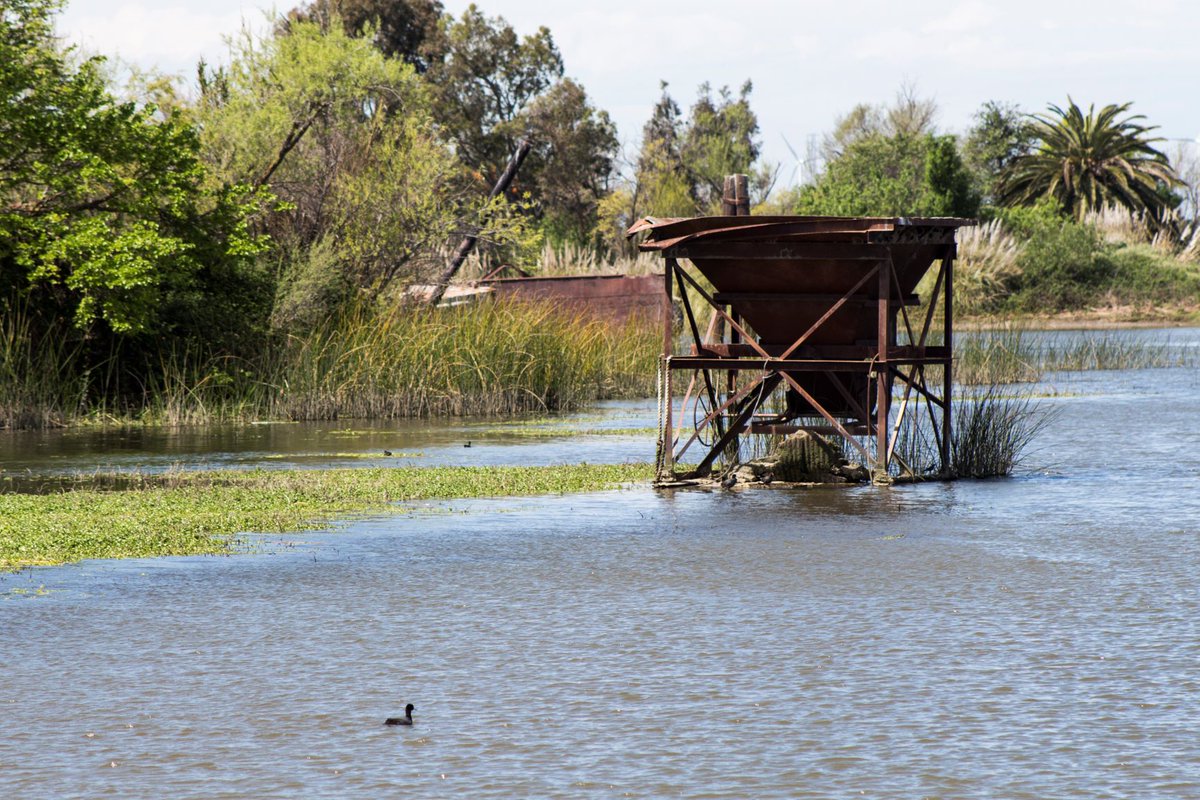 2 weeks ago
The Life and Times of Delta Ferries

Once the main way to travel between Delta islands, today, only a few ferries remain active in the Delta. Read more about them in the current issue of #DeltaVoice and check out other articles from recent issues: https://t.co/r2Zg5R2VP9 https://t.co/duxYDbvNFU